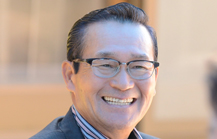 Currently, I also run a company specializing in management consulting and a solar installation corporation, Simple Co.,Ltd.(http://simple-corp.jp/) I am a practical consultant who has doubled sales and quadrupled profits in two years.

I have been working as an angel investor and have ran around the world at 5 billion to 10 billion(Interview, Japan Economic newspaper [unknown"Japan Investors Buffett"],
www.nikkei.com/article/DGXLASFZ21H1F_R20C16A7K10100/).

I have been winning 15 years in the stock market (even when the Lehman shock) and never experience defeated in the land business and the golf membership right business.

Born in Kiryu, dies in Kiryu.
I am trying to activate this city which I love so much and make it the best city in the world in 10 to 20 years.